Accomodation
Cats are housed in separate spacious heated chalets with individual runs and safety passage. There is a perspex barrier between each run so that whilst each cat can see its neighbour, there can be no direct contact.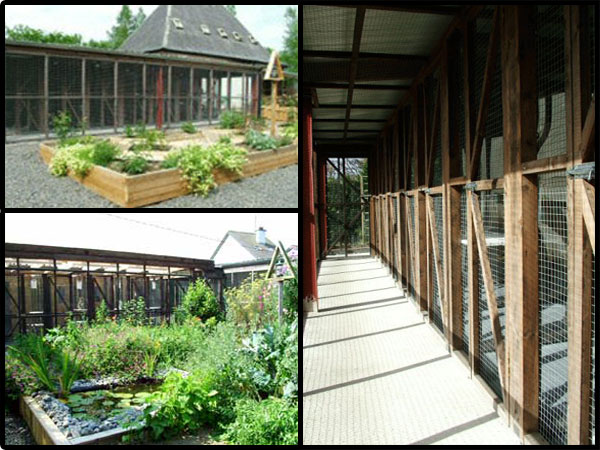 Features include:
Individual, thermostatically controlled heating in each chalet
Scratching log, chair, high shelf and toys provided
Larger chalets house up to four cats
Bedding
We encourage you to bring along your cats own bed as most cats like their own and it will help them feel at home. Otherwise, we can supply first class bedding.
Feeding
Cats are fed twice a day and kittens as often as is necessary. All tastes catered for. Special diets may need to be supplied by owners.
For the good of all our guests, only healthy cats with current vaccination certificates are accepted.